Security Services
Get your Alarm working for you
In the last couple of decades many security alarms have been installed all over the North Shore and Auckland. These alarms were installed free by the security companies as long as their clients signed up to a five year monitoring contracts which basically paid for the alarm install plus some.
Many of these alarms now lie dedundant and unused. Most of these systems are totally reusable and just need service to get going again.
Does your alarm go off for no reason? Have you had enough of it, removed the fuse and disconnected the battery, does your insurance company still believe you have a functioning Alarm system?
We can help you get these alarms going again and protecting your family, home and assets. Don't be apart of the crime stats and get that alarm working now.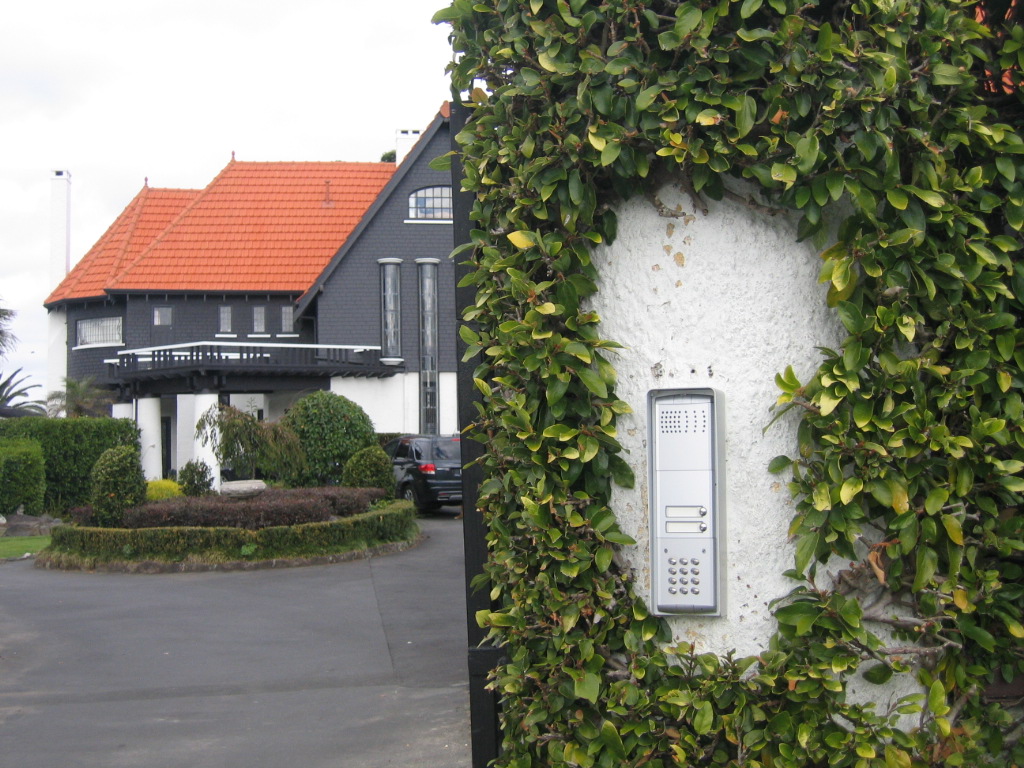 What to look for in a good security system
There are two key methods of protecting you home and business and which one you opt for will depend on what you need in your system.
The first and simplest method is the protection of internal areas of your home and business. Using passive infrared detectors (PIR's) mounted into the corners of the most vulnerable rooms of your premise, providing protection against criminals who have already entered the building.
The second option is the protection of windows and doors in the perimeter of your home or business. Using magnetic reed switches and acoustic glass break sensors the vulnerable areas of the perimeter, doors windows and glass, will prevent the criminals entering your premise in the first place. These systems are very good if you have several pets that live inside with you.
What to look for with False Alarms
Us professionals in the security industry don't believe in false alarms. The reason alarms activate is generally because the sensors have detected movement in some form. The main reason that alarms activate is due to false stimulai such as:
insects

curtains

pets

sudden air temperature changes.

Electro-magnetic interferance.
Control of the top four stimuli can be easy achieved by yourself
Insects
Remove the the build up of cobweb's around the sensors

Liberally spray a residual insectaside around, not on, the sensors every couple of months

Especially before you go on holiday
Curtains
Easy. Don't open the windows in rooms that might have a sensor in it. Curtains blowing in the window will cause false alarms
Pets
Easy. Lock them out of the areas that have sensors.

Upgrade the sensor to a pet proof sensor, this could help, but be aware pet proof sensors are not the perfect solution. The number of pets, the pets size, the pets age and their behavior will have a detramental effect on the pet sensors performance.

Most modern sensors have internal setting that could help resolve the problem.

Contact your friendly Security consultant for advice
Sudden air temperature changes
It starts getting a bit tricky. Imagine the air temperature in a hot sunny room thats been closed up all day or a windless courtyard. A sudden gust of wind, some of that hot air moves into a space that is protected by a sensor. That sensor will see that sudden change in temperature as a stimuli and activate the alarm. This is not a common problem with modern sensors but some of the older sensors ( pre 1992) could well be effected.

Update your sensorsand alarm if need be.

Most modern sensors have internal setting that could help resolve the problem.

Contact your friendly Security consultant for advice
Electro-magnetic interference
Again this is not a big problem these days with modern sensors.

If you have sensors that pre date 1992 you should upgrade them
Control these false stimuli and you will gain control of your alarm systems.
Alarms should be regularly serviced just like your car, if they don't get serviced they will break down at the worsted possible time.
Contact your friendly Security consultant for advice or a service